Like their gifts and scholarship beneficiaries, our Sporting Scholarships benefactors are treasured, remarkable and inspirational. To join our community of Sporting Scholarship supporters, please contact us. For more information, please download our Sporting Scholarships: Philanthropy brochure here.
Perpetual Named Scholarships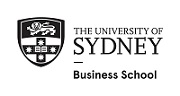 The University of Sydney Business School (USBS) is a world-class business school at the forefront of global business and management education. They offer students access to industry partners and the broader business community with an emphasis on the clear vision of business today. Their people are industry leaders, dedicated to the highest quality teaching and to ground-breaking research, with a passion for creating tomorrow's world business leaders.
For several years, joint scholarships (co-funded by SUSF and USBS) have been offered to high-achieving candidates who: apply for admission to commence a USBS degree, or who are currently enrolled in a USBS degree; and are eligible for membership of the Elite Athlete Program.
For several years, residential colleges within The University of Sydney have provided wonderful places for Sydney Uni student athletes to call home and assisted them to achieve excellence in their academic and sporting endeavours.
Through providing environments that facilitate learning and growth, residential colleges can support student athletes to develop important qualities that translate into their academic and sporting responsibilities. Joint scholarships (co-funded by SUSF and residential colleges) are offered to candidates who are: intending to, or currently reside at a residential college; and are eligible for membership of the Elite Athlete Program.