Sydney Uni Sport & Fitness offers students, staff and community members three Social Netball Competitions per week! Competitions run on Sunday's, Tuesday's, and Fast5 on Wednesday's – featuring dynamic rule changes, rolling substitutions, power plays and super shots.
Competition 1 2022 Registrations are Open Now!
PLEASE NOTE:
All Tuesday Competitions are SOLD OUT
Upcoming Competition Dates
Sunday: 16th January – 20th March 2022 (10 Weeks)
Tuesday: 18th January – 22nd March 2022 (10 Weeks)
Wednesday: 19th January – 30th March 2022 (10 Weeks) (Excluding Wed 26th Jan)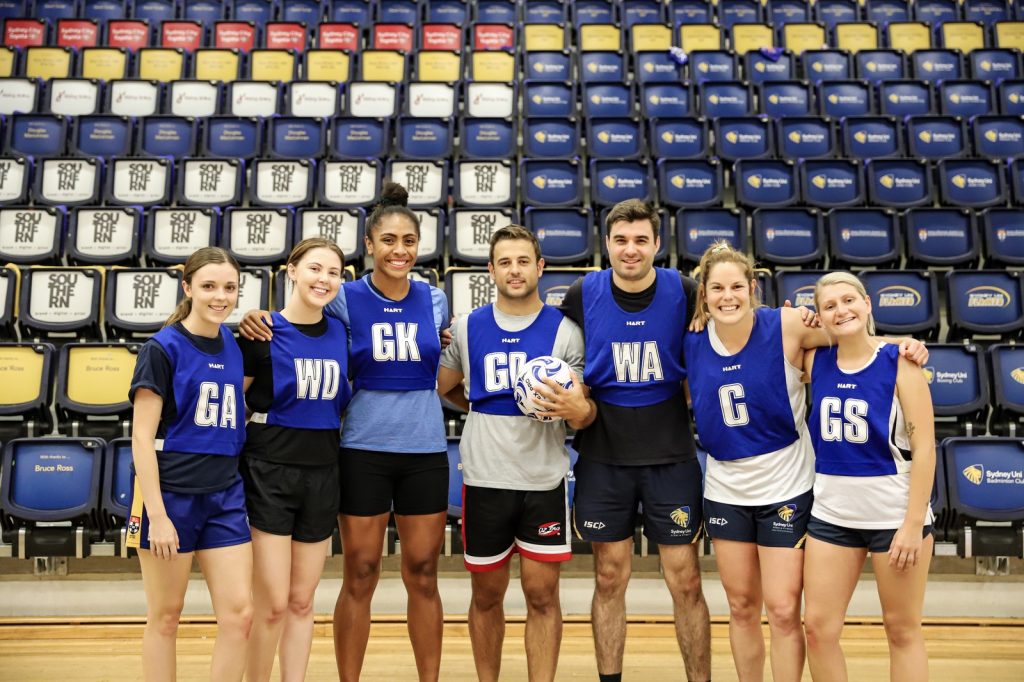 Please click on the drop down menu below, to view:
Player Insurance
The insurance provisions outlined in the Terms and Conditions serve as a reminder to our social netball players that insurance coverage is automatic only for:
Currently enrolled University of Sydney students (FT and PT)
Members / Staff / Volunteers of Sydney University Sport and Fitness
Contracted Staff / Volunteers of the University of Sydney
Community members (or anyone who does not fit into one of the categories listed) are required to have SUSF Membership in order to be covered by our insurance.
Playing netball carries with it risk of injury and we recommend players ensure they have adequate insurance coverage.
Tuesday Competition
$830per team
10 Weeks
Women's Competition
Mixed Competition
Fast Paced Atmosphere
6 Game Slots
Wednesday 'Fast5' Competition
$720per team
12 Weeks
Mixed Competition
5-A-Side
Great for Beginners
Dynamic Rule Changes
Sunday Competition
$830per team
10 Weeks
Women's Competition
Mixed Competition
Fun, Family Friendly Atmosphere
10 Game Slots
Register with Just Play
If you would like to join as an individual player or don't have enough players to put together a team, visit our partners Just Play! Just Play fees cover all playing registration fees, admin costs and a playing shirt.
Just Play act as the team captain, making the process of joining a team super easy! Just Play:
Sorting out uniforms,
Managing the team communication,
Finding fill-in players each week.
Sydney Uni Sports and Aquatic Centre