The staff at Sydney Uni Sport & Fitness (SUSF) are the heartbeat of the organisation. They are often the reason why many of our members enjoy being part of this incredible community. Esra Karaman is one of our Exercise Physiologists (EP), who you'll mostly see at the Sports & Aquatic Centre either training clients 1-on-1 or leading senior classes.
Having grown up as an avid soccer player, her love for sports and exercise (solidified by her high school PDHPE teacher, Ms P) was what inspired her career path. The initial dream was to be a strength and conditioning coach.
However, in her third year at University, Esra listened to a guest lecturer speak about what it's like to be an EP and from that moment, Esra knew that was exactly what she wanted to do. In 2020 Esra graduated from the University of Sydney with a Masters in Exercise Physiology and ever since has been part of our team.
We sat down with Esra to find out a little bit more about her. Icebreaker question. What are you currently watching?
I am currently on a MARVEL marathon! Of course, there's only so many you can watch in a week since each movie tends to be two hours plus. But, I'm aiming for around three per week. I'm currently up to number 10 of the 24-movie series. I highly recommend watching these in order; everything makes so much more sense.
Who has influenced your life the most and why?
I would have to say my high school PDHPE teacher.
Having someone who was so passionate about health and fitness, ultimately inspired my love for sport and exercise, inspired the degree I chose and shaped the career path I'm on.
As an accredited EP, you could work anywhere. Why SUSF?
It's been the people for me. The environment here is both friendly and welcoming. I have learnt so much, and a big reason for that is my colleagues. Each staff member professionally qualifies in various parts of health/sport science and constantly imparts their knowledge. It's so refreshing to work in a team like that.
Your work involves you constantly interacting with people. Throughout your time, you would have formed some special friendships with members.
Totally! I have clients who have been training with me from the moment I've started working at SUSF. Not only are they giving of their time, but they've also generously shared tips with me, whether it be cookie recipes or travelling advice. I see them more often than I would see my friends, so great friendships have been formed over time.
How did you adapt to lockdown 2.0?
It took some time for me to get into a lockdown routine. I found sunrise walks to be
a solid way to start my day. In the beginning, I set myself a couple of lockdown projects to complete, and that's what has really kept me sane. Some of the things I've been working on have been reading books I haven't gotten around to, printing out special photographs to create albums, and researching low tox and low waste products to replace some of the cleaning/skincare products I currently have.
Oh, and lots of deep cleaning!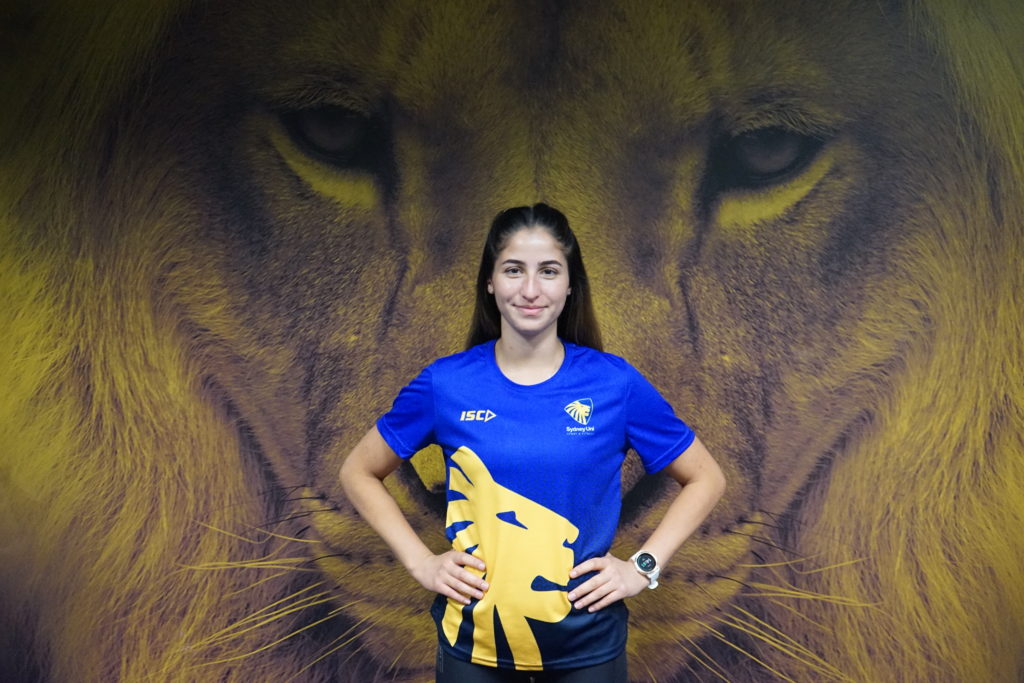 What workouts do you enjoy?
Anything that involves heavy weights. I loved leg day (AKA squatting) until our most recent lockdown. Prior to it, I enjoyed pushing my limits on bench press, but I've done a lot more bodyweight training due to limited equipment at home. While it's different to what I'm used to, the results have made me love it. I've never been able to do so many push-ups in a row. I can thank lockdown for the defined triceps I have now!
Working in the fitness industry and having your own consistent training regime, what does a perfect rest day for you look like?
For me, a perfect rest day is a sunny day at the beach; lots of sunscreen, swimming, beach volleyball, and yummy snacks for me to munch on whilst soaking up the sun.
Big picture, where would you like to see yourself in five years' time?
I would like to see myself having travelled most or at least some of the world. Covid hasn't helped with that over the past few years, but fingers crossed, no more pandemics.
Hear, hear Esra!