Last year was a tricky year for all sports on campus, basketball being no different. With time on the court (no less in the presence of teammates) limited, Sydney Uni Basketball was able to reassess its offerings to students and members.
With several exciting programs designed to cater for every basketballer's needs, 2021 shapes as one of the most exciting for ballers on campus.
The newest program for students on campus is the Sydney Uni Basketball High Performance (HP) Program, designed and implemented to be Australia's leading university-based basketball program. Catering for both male and female students, the HP Program will provide additional opportunities (on top of traditional club and state/national program commitments) to squad members, ensuring their studies and future are can be adequately supported while they continue to develop on the court.
By providing opportunities to represent Sydney University in competitions such as the University Basketball League (UBL), squad members will benefit from the chance to play against talented basketballers across the country, gaining valuable exposure in Australia's large basketball landscape. Sydney Uni Basketball have ensured the new High Performance Program integrates with some of Sydney Uni Sport & Fitness' (SUSF) best programs and initiatives, including the Elite Athlete Program (EAP).
Members of both the HP Program and EAP will receive the required support to successfully balance the challenges of both their sporting and academic commitments. EAP members receive an array of support services including financial scholarships, academic support and counselling, access to sports nutrition and psychology services, as well as access to SUSF's best sporting facilities.
Sydney Uni Basketball understands the importance of providing its HP Program members with industry-leading support services to ensure flexibility in both their sporting and
academic pursuits. Offering students financial and academic support through EAP scholarships, the HP Program has attracted some of NSW's best young basketballers, including athletes Robbie Moore and Sarah Wacher, who feature on the cover of ROAR 47.
Moore made his Sydney Uni debut in 2020's Intervarsity Series against UTS, playing the vital role of starting point guard. Known for his great passing and distribution, Moore also possesses a scoring danger for his opposition both inside and outside the paint. In the series-deciding game 4 against UTS, Moore hit two big 3-point shots in the final minute of the game, sending the match into overtime, where Sydney Uni were able to come away with the win.
"I've really enjoyed getting to know some of my new teammates through competing for Sydney Uni on the court," Moore said.
"By playing UTS, it was a great opportunity to get a feel for the standard of the UBL competition in 2021."
After finishing his first semester of a Bachelor of Commerce & Advanced Studies late last year, Moore also spent his summer training with The Hawks (NBL) in Illawarra, developing his game under the tutelage of Brian Goorjian, the recently appointed Australia Head Coach.
Wacher is studying for a Bachelor of Engineering (Honours) & Science and will enter her third year on scholarship at Sydney University in 2021. The recipient of the Ralph's Café/Panebianco Scholarship in 2019, awarded to an emerging female basketballer, Wacher also played a pivotal role in Sydney University's Intervarsity Series against UTS, leading the team in points, rebounds and assists.
"Studying at Sydney Uni has provided me the opportunity to not only pursue my passion in neuroscience and engineering, but also my goal to play professional basketball," Wacher said.
"The Intervarsity Series last year showcased just how competitive university basketball can be and I am excited to see what our Sydney Uni team can do this year in the UBL."
Wacher also took part in the inaugural Shelley Gorman Invitational Basketball Tournament held at the Sydney Uni Sports & Aquatic Centre in January. Playing alongside and against some of the best women's basketballers in Australia, Wacher carved out her own niche, coming off the bench to knock down several important 3-point shots.
"Having just had the opportunity to play with and against some of the best female basketball players in Australia (Australia Opals Lauren Nicholson and Leilani Mitchell) in the Shelly Gorman Invitational, I feel particularly excited to keep developing my game in the new High Performance program this year," Wacher said.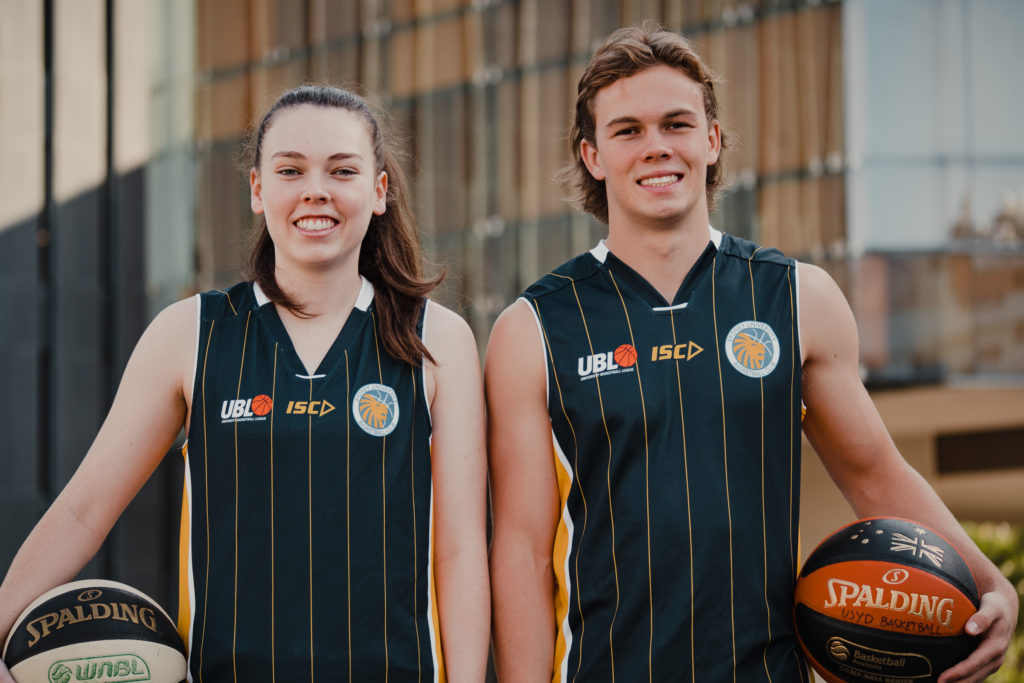 Joining Moore and Wacher in 2021 will be several high-profile recruits. One headline signing, Ryan Abbott, is a 6'8 forward who has represented both NSW and Australia throughout his young career, competing for the U17 national team at the 2019 Oceania Championships, where he averaged 9.2 points in 15 minutes per game (67.95% FG, 46.2% 3PT). More recently, Abbott was awarded Rookie of the Year in the NSW Waratah 1 Youth League competition, before spending his 2020-21 off-season training alongside Robbie Moore with The Hawks in Illawarra.
"I'm super excited to be joining Sydney University's new High Performance Program this year to pursue playing basketball at an elite level," Abbott said.
In order to ensure talented students such as Moore, Wacher and Abbott are provided with an environment where their development can be nurtured, Sydney Uni Basketball have appointed former professional players, and current NSW Head Coaches Tom and Renae Garlepp to lead the HP Program.
With plenty of professional experience, having both played professionally in Australia, Tom and Renae will lead students in the HP Program through a structured pre-season training block, combining team and individual training sessions to help students develop their game. High Performance Program members will also benefit from personalised strength and conditioning programs and coaching from SUSF's High Performance Manager Sam Pervan, formerly with the Sydney Kings.
Garlepp spoke of his eagerness to begin working with Abbott and several other students in 2021.
"Ryan's versatility on both ends of the court will prove to be an invaluable asset for Sydney Uni Basketball this year. I've always admired his competitiveness, skill and character," Garlepp said.
"Most importantly, Ryan is an outstanding person, with a clear vision to continue his basketball development locally. We can't wait to work with Ryan and a number of students in similar stages of their young basketball careers, whilst also pursuing their academic goals here at Sydney University."
While there's no doubt the new High Performance Program will open a new chapter of basketball on campus for many students, the unexpected nature of 2020 also saw the resurrection of the previously dormant Sydney Uni Basketball Club.
On the back of efforts from both student and community members, the Basketball Club's social scrimmages returned to campus last year, providing hundreds of participants, of all abilities and experience, a chance to hit the court and shoot their shot.
In 2021, Club members will have the option of attending two scrimmages, providing even more time on the court for members. Scrimmages consist of opportunities to play in both half-court and full-court pick-up games with fellow members, while on quieter nights, members may have the space to themselves to practise shooting. Members receive exclusive apparel and benefits from having the opportunity to represent the Club in SUSF's lunchtime basketball competitions. These competitions are another example of a great, inclusive basketball program run during semester, providing the perfect environment for students and community members to play organised basketball.
If you're looking for even more time on the courts, SUSF offers great rates on casual shootarounds. If you're unable to make the club scrimmage, or compete in the lunchtime social competitions, casual shootarounds are ideal for perfecting your shooting, or teaming up with likeminded students and members to play pick-up games.
All these great basketball offerings take place on SUSF's own courts at the Sports & Aquatic Centre. These facilities are some of the best in the country, having hosted regular professional basketball action, including the Brydens Sydney Uni Flames and USA powerhouse colleges, UCLA and UW.
There's no doubt basketball is one of the most popular sports on campus. The game attracts people from an array of diverse backgrounds, catering to everyone who wants to step foot on the court. Through combining initiatives such as the High Performance Program with the Basketball Club and other basketball events and competitions, Sydney Uni Basketball hopes to truly cater for all students and members.
Whether you're the next LeBron James, or just another local hooper, you'll find the right environment and time to pursue your basketball goals on campus.
By Jack Prato