We are thrilled to announce Sydney University Athletic Club's biggest ever representation at a World Championships. 9 of our athletes were selected in the 67 strong Australian team going to Budapest. 
Our wonderful representatives include club captain Michelle Jenneke who is making her 6th World Championship team, as well as contenders Nicola Olyslagers and Mackenzie Little. Rohan Browning looks set to break 10 seconds in his third World Championship and Cameron McEntyre close to his throwing best in his second team. 
Incredibly we have two 19-year-old debutants. USYD Bachelor Applied Science / Advanced Studies student Erin Shaw and Bachelor of Engineering / Science student Allanah Pitcher who will be representing Australia in high jump and the 35km walk. Other senior outdoor world championship debutants include Jacob McCorry and Nick Andrews who will be competing in the 110 metre hurdles continuing the fine work of club co-captain Nick Hough over the past decade. 
In July Angie Ballard and Sarah Clifton-Bligh competed at Paris World Para Athletics Championships bringing the total contingent of 2023 world championship representation to 11. Close to 40 SUAC friends and family will be cheering our athletes on in Budapest including two club record holders, club president Gillian Ragus and Commonwealth Games Gold medalist Gordon Windeyer.
We also acknowledge our recent representatives at World University Games in Chengdu, Connor Murphy, Alyssa Lowe, Chris Ius, Will Freyer, Desleigh Owusu and USYD graduate Holly Campbell who competed with distinction.   
Both Michelle and Nicola are original Target Tokyo program alumni. Our post Tokyo program, Target Paris has continued to assist SUAC athletes to achieve Olympic, Paralympic and major championship representation and will benefit 26 SUAC athletes competing overseas in 2023. We look forward to making an announcement on the next stage of Target Paris shortly and we sincerely thank our donors and friends for your ongoing support.   
Lastly, we ask you to save the date Saturday 9 December 2023 for our next major club social event.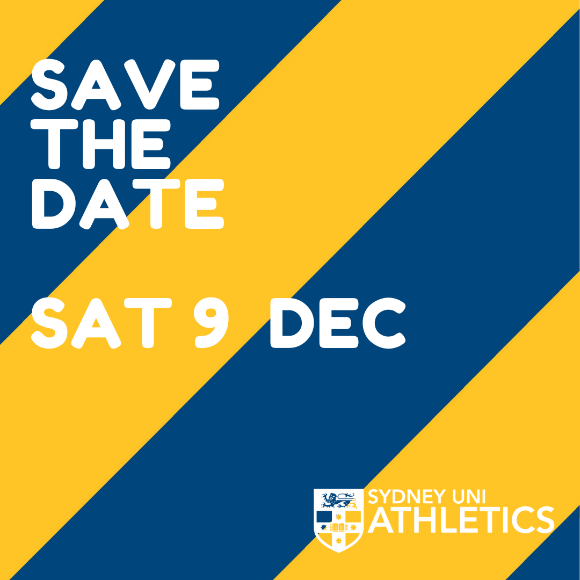 Enjoy the festival of track and field and best of luck to our athletes!
James FitzGerald
(Director of Athletics)
Gillian Ragus
(President)