Every university student in Australia is required to pay a Student Services Amenities Fee (SSAF) per semester of their studies, but few would pass an exam questioning where those funds are spent.
The SSAF is tacked onto student tuition fees and is an important contribution to student life. It is used by student organisations and faculties to fund services that enhance student experiences on campus.
For example, in 2022, Sydney UniSport and Fitness applied its portion of the SSAF funding to programs such as the 40% student discount offer for all gym, swim and group fitness memberships, the 85% student discount for general SUSF membership, and a free gym membership program for the University's indigenous Gadigal Scholarship and E12 Cohort (socio-economic) Scholarship holders.
SUSF also used some of its SSAF funding to subsidise the expenses of over 300 student-athletes who travelled to Perth to represent the University at the UniSport Nationals in September 2022 – a factor which no doubt helped USyd claim the title of 'Overall University Champion' for the13th time in 26 years.
SUSF's SSAF funding also helps fund programs such as $2 basketball and free learn-to-swim courses, which have proven to be very popular with our international students.
The announcement of the 2023 SSAF base funding allocation includes a continuation of the student discount program for student gyms and annual memberships. These programs were formerly part of SUSF's annual 'contestable' funding process and were subject to the University's approval each year. From 2023, however, the 40per cent discount applied to student gym/swim/group fitness memberships and the 85% annual membership discount for 2022 has now been included into SUSF's 'Base' SSAF funding for 2023 and the foreseeable future.
As proudly noted by the CEO of Sydney Uni Sport and Fitness, Ed Smith, "that means the annual funding allocation for the student discounts is now guaranteed, allowing SUSF to continue to offer large student discounts for many years to come."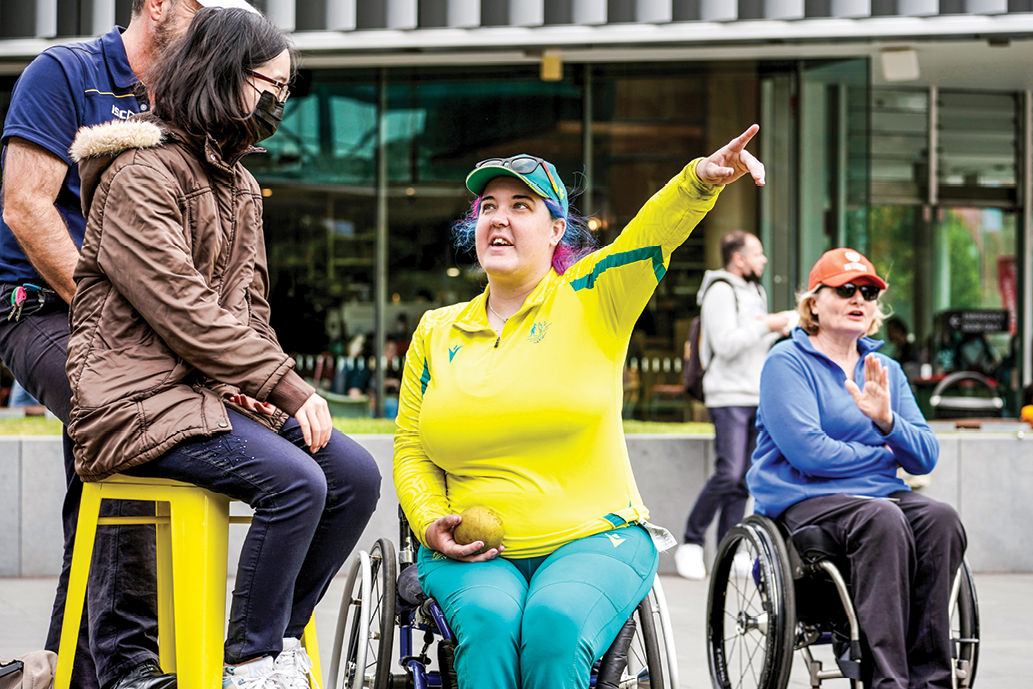 IT'S ALL ABOUT THAT BASE
SAF funding is divided into two applications: Base and Contestable. SUSF secures its Base funding, its largest chunk, to help run and operate its facilities and maintain its grounds. The base amount has slowly grown, with a small increase in CPI (consumer price index) over the years.
In December 2021, SUSF secured over $ 1 million in funding for its Contestable programs for the following2022. This included diversity projects that were critical in building the student experience across a wider array of audiences. SUSF continues to push more services through the SSAF applications every year with the aim of guaranteeing more return on the student experience at Sydney University. As one international student said: "I came to the basketball courts three times a week to use the courts for just $2 a visit. Believe it or not, it's the actual reason why I came over from UNSW to Sydney University because I love basketball, and no other university offered this. It's great because it helps me as a student to have this release."
In 2022, SUSF also received SSAF contestable funding for the ongoing appointment of the SUSF Campus Life and Engagement Manager.
Mr Smith explains, "this manager's responsibility is to build student engagement with a high focus on diversity and international students by creating and running diverse projects. She speaks both Cantonese and Mandarin, which helps bridge the gap for Chinese students coming to Australia. Her resume of events for the past semester included Interfaculty Sports, Adaptive Sports, Self-Defence for Women, events run in liaison with the Pride Network, Mental Health awareness days and the Exam Ready Program.
"We would love to provide more student discounts, and we're pushing for that, but we're also very grateful for what we can do with the SSAF funding we do manage to secure."
"The Engagement Manager's role and her funding were listed in the final Base Request Form for this year, and, while it wasn't approved by the University in the 2023 base round, SUSF hopes that the funding will be approved in June as part of the 2023 contestable programs."
While the change in the SSAF contestable funding approval timeline swill have a domino effect on what2022 contestable programs SUSF can offer in 2023, SUSF will continue to offer as many of them as possible this year, including $2 basketball and the Campus Life and Student Engagement Manager's role, as we see them as important to campus life and a great experience for our students."
"SUSF is over the moon at having the university acknowledge and fund the vitality of many of its programs," Mr Smith said. "We've achieved milestones such as the Indigenous Nationals package that will help send 16 of our students to compete next year. It's projects like these where Sydney University should be represented, and we're pushing for that visibility."
STUDENT SURVEY RESULTS
Every year students have a chance to have their say on how their SSAF funding is used and how they feel about the services provided to students. The results show undergraduate students rate SUSF services as the second highest in satisfaction next to food services. "It's not all gravy, though, and in their top desirables, students want all sports services and facilities provided by SUSF to be free." Mr Smith said. "We would love to provide more student discounts, and we're pushing for that, but we're also grateful for what we can do with the SSAF funding we do manage to secure."