Sydney University Athletics Club members won eight national titles at the recent 99th Australian Athletics Championships held at Sydney Olympic Park Athletics Centre.
And three of the gold medallists earned World Championship selection: Liz Clay in the 100m women's hurdles, Nicola McDermott in the women's high jump, and Laura Roderick in the women's 5000m Under 20 World Juniors.
The other five gold medallists included Angie Ballard in the women's wheelchair 100m, Alex Beck in the men's 400m, Nick Hough in the men's 110m hurdle, Mackenzie Little in the women's javelin, and Sarah Clifton Bligh in the women's wheelchair 400m.
SUAC's five silver medallists included Clifton-Bligh in the women's100m and javelin, Sarah Healey in the women's 4X100m relay, Ballard in the women's wheelchair 1500m, and Shakti Rathore in the men's 4X100m relay, while bronze medals were won by Alex Harrison in the men's open and Under 20 high jumps; SUSF Elite Athlete Program member Helen Pretorius in the women's 400m, Sarah Clifton-Bligh in the women's shot put, and Michelle Jenneke in the women's 100m hurdles.
Liz Clay ran a smart 12.72s to claim the women's 100m title from Celeste Mucci (12.96) and clubmate Michelle Jenneke (13.05); while Nick Hough held on to win an exciting men's Open 110m hurdle in 13.68 from Nicholas Andrews (13.75) and Chris Douglas (13.76).
Tokyo Olympic Games silver medallist Nicola McDermott put a bout of illness behind her to win the women's Open high jump with a 1.94m clearance, ahead of Emily Whelan (1.80m) and Alexandra Harrison (1.75m). McDermott's effort booked her an automatic berth to this year's Commonwealth Games in Birmingham and helped her win the Athletics Australia Marjorie Jackson Award for Female Athlete of the Year. SUAC's Matt Horsnell was awarded AA's Coach of the Year honour.
Laura Roderick will be heading to the World Junior Championships later in the year after winning the women's Under 20 5000m in the strong time of 16:50.62 from NSW compatriots Hannah Anderson Anderson (17:11.78) and Leyla Liakatos (17:20.44). Five-time Paralympian Ballard won the women's wheelchair T53 100m in 19.23s from fellow SUAC member Clifton-Bligh (25.91) and Aimee Fisher (20.65). Alex Beck ran a gutsy 46.41 to win the Men's Open 400m from Ian Halpin (46.75) and Callum Rorison (46.92), while Mackenzie Little won the Open women's javelin (600g) with a throw of 62.09m from Alexandra Roberts (55.61m) and New Zealander Toria Peeters (52.62m) and Clifton-Bligh won the women's wheelchair 400m in 1:31.65) from Aimee Fisher (1:77.55) and Natasha Price (1:82.55).
SUAC members to record personal bests at the Championships included Emma Blanch, who turned in a World Juniors qualifying time in the women's 10000m walk; Brooke East in the women's heptathlon; Tom Galvin in the decathlon; Erin Blundell in the women's 1500m and Emily Ryan 5000m; while Kailyn Joseph set club records in the T37 long jump and T37 100m.
SUAC's list of top10 finishers at the Australian Championships include:
Kailyn Joseph (Long Jump)
Kailyn Joseph (100m)
Jono Titmarsh (High Jump)
Angus Clark (High Jump)
Brooke East (Heptathlon)
Charlotte McGill (Triple Jump)
Michael Pratomo (Discus)
Chris Ius (100m)
Chris Ius (200m)
Sarah Clifton-Bligh (U20 100m)
Chrissie Grun (Javelin)
Sarah Healey (100m)
Paige Campbell (5000m)
Connor Murphy (Triple Jump)
Emily Duve (200m)
Erin Blundell (1500m)
Georgia Wassall (800m)
Hannah Parker (10000m walk)
Holly Campbell (1500m)
Jenny Blundell (5000m)
Joe Burgess (3000mSC)
Tom Galvin (Decathlon)
Alyssa Lowe (U20 Long Jump)
Alyssa Lowe (U20 100mH)
Austin Little (U20 110mH)
Emma Blanch (U20 10000m walk)
Hunter Folkes (U20 High Jump)
Kiara Shine (U20 Javelin)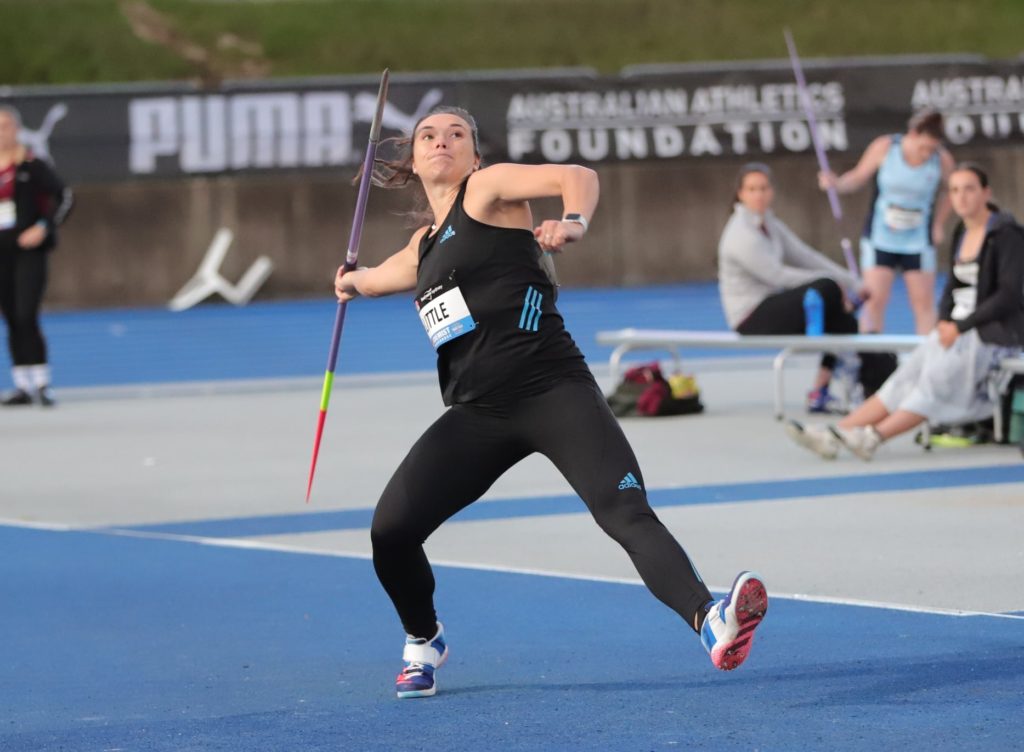 Photo Credit Athletics NSW