On the afternoon of 23 December 1870, a 3.5-mile boat race between Australia's two oldest Universities, Melbourne, and Sydney took place along Melbourne's picturesque Yarra River.
The occasion marked the first time two Australian universities had formally contested, with Sydney University's boat including the likes of Australia's future first Prime Minister, Edmund Barton.
The next day, on Christmas eve, two batsmen strode out to the middle of the Melbourne Cricket Ground, tasked with opening the batting for Sydney University in the first intervarsity cricket match ever to be played out on Australian soil.
While the University of Melbourne claimed victory in both the land and water events, Sydney University's trip south was certainly not all loss.
The inaugural competitions played out that week of December prompted a remarkable history of varsity rivalry, spirit, and tradition that continues 150* years on.
Arguably safeguarded by the formation of the Australian University Sports Association's (AUSA) in 1921, the strength of Intervarsity Sport has proved capable of withstanding war, natural disasters, and pandemics.
Established by Sydney University Sports Union, Melbourne University Sports Union, Adelaide University Sports Union and University of Queensland Sports Union, the AUSA set out to manage any matter affecting university sport where more than one university was interested.
Now coined as UniSport Australia, the governing body has grown to represent 43 tertiary institution members across the nation and celebrates its 100th anniversary this year.
Through the support of a unified governing body, Intervarsity Sport has undoubtedly shaped the student experience for generations to come, where "the correct University spirit must embrace sport as well as study" (AUSA AGM minutes, 8 May 1924).
UniSport's Chief Executive Officer, Mark Sinderberry commented: "The extensive program of UniSport events underpins our vision of Active Students: Lifelong Success."
"UniSport continues to demonstrate the value of sport through evidence-based advocacy – showing the positive impact that sport and recreation can have on the university pillars of recruitment, retention and engagement and alumni programs," he said.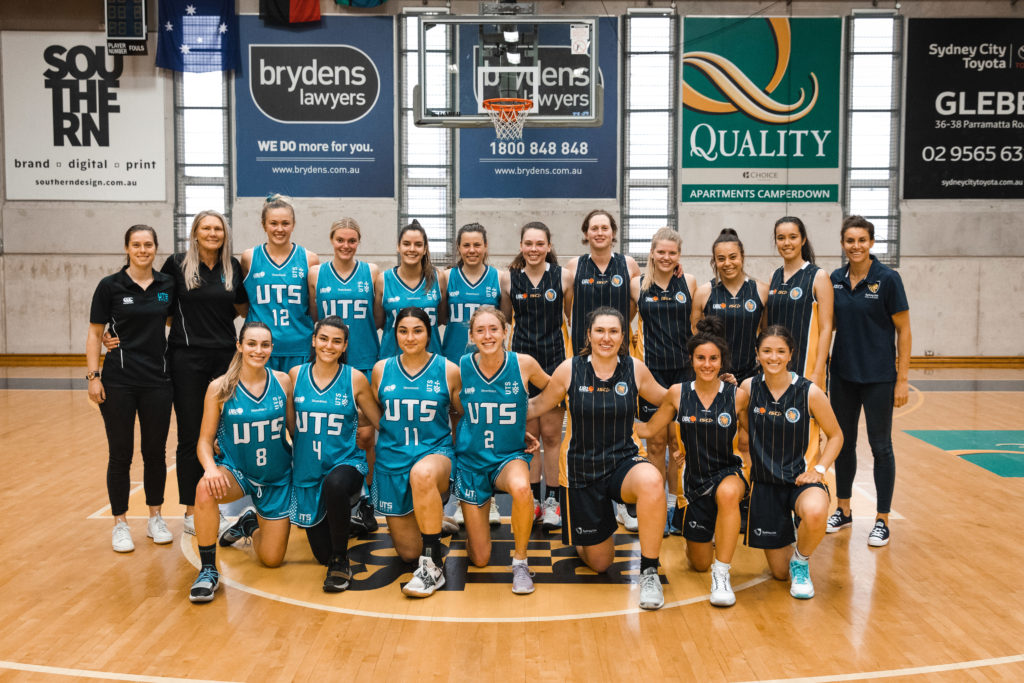 Sydney Uni Sport & Fitness (SUSF) Chief Executive Officer, Ed Smith also reflected on the significance of the longstanding competition between varsities.
"Over the last 150 years, Australian Intervarsity Sport has provided millions of young adults with high-quality competition in a highly social environment."
"It has been the birthplace of many Olympic and professional sporting careers and spawned many great, long-lasting relationships – including thousands of marriages like my own!" Ed said, referring to his love story with his now-wife, Merren Armour.
"It was through University sport that I met my wife at ANU. She also studied law, but we were both basketballers, and that's how we met. She'd returned from a four-year NCAA scholarship at the University of Miami and was playing WNBL for the Capitals – I was the ANU basketball coach, captain, secretary and chief bottle washer – it was meant to be."
There are very few sporting competitions in Australia, or even the world, that have endured the test of one-and-a-half centuries.
Ed noted the success of Intervarsity Sport as being a "testimony to the healthy level of competition and comradery that develops between varsity athletes across the nation when they have the opportunity to represent their University."
Be it the Australian Boat Race, Aon Women's Uni 7s Series or UniSport Nationals, the University calendar is bursting with intervarsity fixtures throughout the year – the most recent addition to the schedule being the University Basketball League (UBL).
Having launched the tournament earlier this year, eight participating universities have put forward men's and women's teams to battle it out on the court in a series of home and away fixtures.
Sydney Uni have made it to the finals in both men's and women's fixtures, and will look to compete for the inaugural trophy in August 2021.
*We celebrate the 150th anniversary of Intervarsity Sport in 2021 due to COVID interruptions in 2020.