Last year saw many events cancelled due to the global pandemic. Same could be said for several events traditionally held by Sydney Uni Sport & Fitness (SUSF). Most notably, the 2020 Blues Dinner.
This is unlike any other awards ceremony. The much-anticipated annual event is a two-fold celebration. It recognises the service of members who have volunteered to a constitute Club for a period of at least 7 years (Gold) as well as student-athletes who have excelled academically while achieving outstanding results in their sport at the highest level (Blue).
The tradition of awarding Blues began at Oxford and Cambridge Universities and are held in high esteem. To mark the importance of this recognition, Blue and Gold award recipients earn the exclusive right to don a blazer that showcases the traditional Blue & Gold stripes and Sydney University Shield.
Due to campus restrictions, the 2020 Blues Dinner was cancelled. However, award winners will be formally recognised later this year at the joint 2020/2021 Blues Dinner. Congratulations to the following!
Blues
Australian Football League (AFL)
Jack Hiscox
Since joining SUANFC, Jack has played 57 NEAFL games representing Sydney Uni and a further 48 NEAFL games representing Sydney Swans.
Selected in NEAFL prior to NEAFL not going ahead, played all premier division games and contributed greatly to the team winning the premiership.
Athletics
Damien Mizzi*
Michael Pratomo*
Sarah Healey*
Shakti Rathore*
Martin Cooper*
*NSW State Relay Championships, NSW Club Championships, NSW Championships and Four rounds of the NSW Club Premiership
Boat
Kate Rowan
Member of the victorious 2019 Australian Boat Race crew and 2020 Queensland Queens Cup (Women's Eight) crew.
Invited to attend several selection regattas and camps for the Australian rowing team ahead of the Tokyo 2020 Olympics and is currently one of the top performing female scullers in Australia.
Tom Anderson
Selected for the NSW Youth Eight for the Interstate Regatta, which unfortunately did not go ahead.
One of the top Under-21 athletes in the country.
In 2019, was selected as the reserve of the victorious Australian Boat Race crew, and represented USYD at Division 1 Nationals, placing 2nd in the Men's Eight.
Was on track to gain selection in the 2020 Australian Under-21 team.
Lucy Coleman
Gained selection into the Women's National Training Centre, ahead of the Tokyo Olympics.
Won silver in the Under-23 Lightweight Women's Single Scull and a gold in the Under-23 Lightweight Women's Double Scull at the 2020 NSW State Championships.
Represented USYD at the 2019 Division 1 Nationals, winning gold in the Lightweight Women's Quad and silver in the Women's Eight.
Ella Mentzines
Selected for the NSW Youth Eight for the Interstate Regatta which unfortunately did not go ahead.
Won bronze in the Under-21 Women's Single Scull at the 2020 NSW State Championships.
Member of the victorious 2019 Australian Boat Race crew and represented USYD at the Division 1 Nationals winning silver in the Women's Eight.
Was on track to gain selection in the 2020 Australian Under-21 national team.
Cricket
Dugald Holloway
Played 29 out of 29 matches for Sydney University and scored 350 runs and 46 wickets throughout the 2020 season.
Gained selection in the USYD v UQ Intervarsity Match.
Hockey
Alice Arnott
Sydney University Women's Hockey 1st Grade Captain.
Played 12 out of 12 games for Sydney University.
Led SUHC to a premiership and finished the season as leading goal scorer.
Selected for the national squad, Jillaroos (Vice-Captain) and state team, NSW Pride (Captain).
Selected to represent Australia in a U'23 match against Japan (although is 21 years old).
Participated in NSWIS matches against Belgium, South Korea, and Argentina.
Rugby
Darcy Breen
Played 13 out of 13 games for Sydney University.
Earnt selection in the NSW Waratahs extended squad.
Represented Australia A in 2020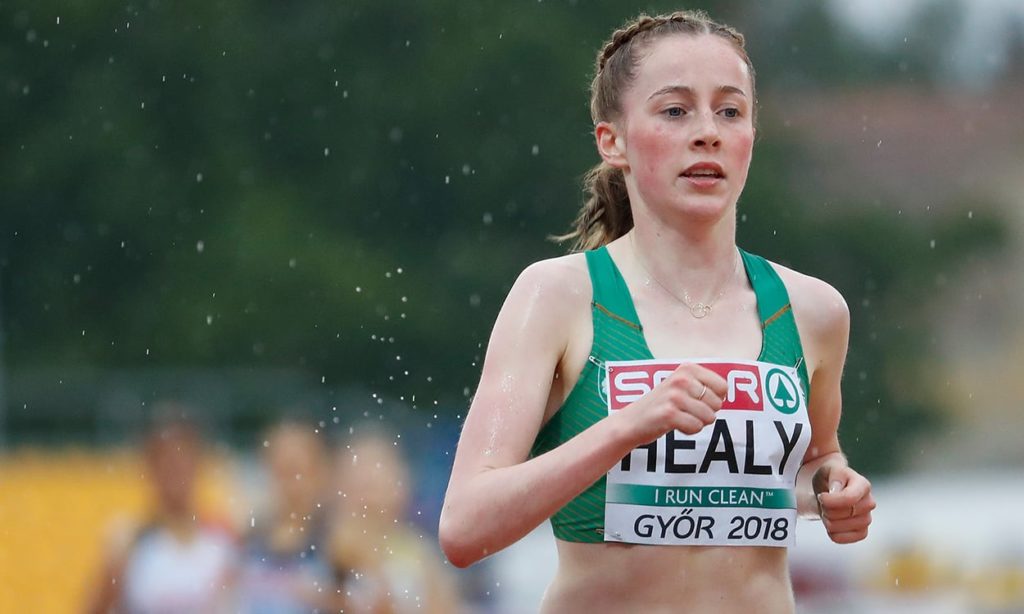 Golds
Athletics
Phil Brennan
Phil is coming up to nearly 30 years of continual service to Sydney University Athletics Club (SUAC). His most significant contribution to the Club came during his six-year reign as President from 2013- 2019. Phil was President during the most successful era of the Club to date. A period which saw SUAC become the number one High-Performance Track and Field Club in the country.
Phil's leadership saw the Club embrace a higher level of professionalism. Phil was a key player in establishing the Target Tokyo initiative which saw SUAC establish a training and competition base in Europe during this most recent Olympic cycle, an initiative the Club's alumni fully funded. Phil has been an asset to the Club, especially around fundraising.
Rugby
Scott Fraser
Scott's first involvement with SUFC came late in the 1976 rugby season when he conducted a training programme for touring team members. He held sessions 2-3 times per week at No.1 Oval and in Centennial Park.  The touring team maintained the Club/s undefeated record on tour. In 1978 Scott again, conducted the pre-tour conditioning for tourists going on another post-season overseas tour.  He provided a similar programme as previously held. The tour was again completed without a loss.
In 1979, 1st Grade Head Coach at the time, Rupert Rosenblum requested that Scott run fitness sessions prior to Club training. This led to Scott running conditioning sessions before rugby training on No. 1 Oval for Club players one night per week for several years. Rupert's tenure as 1st Grade coach ended at the conclusion of the 1983 season; unfortunately, Scott was not approached to be involved for the 1984 season.
Scott came back on board at SUFC in 2001 and started managing the 2nd Grade team and has been a Team Manager for SUFC ever since. From 2001-2005 he managed 2nd Grade; in 2006 he was the sole 1st Grade Manager. 2007-17 he again managed 2nd Gradend for the past 4 seasons (2017-2020) he has been assisting 1st Grade.
Bruce Lin
After hanging up the boots, Bruce assisted his former team UNSW 1st Grade with managing and training duties. In 2001, he came across to SUFC, initially as a trainer for 2ns Grade. This then led to assisting as Team Manager, alternating between 3rd Grade and 2nd Grade for many seasons. (13 years).
In 2011 SUFC required a new scribe to produce the weekly match reports. Not a journalist but armed with a post-graduate qualification in Communication-Journalism from UTS under his belt, Bruce took this role on. Coupled with the weekly writingruce is entrusted with 2nd Grade Assistant Referee duties. A necessary job that requires a thick skin with prolific banter from players, officials and supporters directed his way.
Tennis
Michael Walton
At the end of 2012, Michael was approached to fill the role of "Head of Club" at the Sydney Lawn Tennis Club. Since Michael's appointment, through his strategic leadershiphe Club has benefitted enormously. From governance to the revitalisation of memberships, Michael has left no stone unturned. Some key achievements include:
When Michael took over, the Club had only a few remaining officials. To reform the Committee, in 2013ichael imported older community SULTC members with skill sets and experience as well as recruiting tennis-playing students to the Committee. Michael recruited a very high level and diverse management team and, with the newly appointed Committee, transformed beyond a mere managing body and became a means for students to be mentored by experienced professionals.
In 2012 there were very few records and no effective (or actual) governance structures. The Club's finances and financial systems were poor. The establishment of robust governance structures became the priority which have carried through until today. He has overseen the introduction of first-rate commercial accounting systems and fundraising activities such as the Sydney University Open, the Ball, corporate days, and sponsorship. The Club continues to build up its balance sheet.
The Club's membership numbers have steadily risen from around 80 to 200 over the years.
Michael has grown the Club's internal and external competition schedule.
Under Michael's leadership, the Club's role has transcended well beyond tennis and is a strong community of kinship and mentorship.
Wheelchair Basketball
Alan Cox
Alan Cox has been involved with the Sydney Uni Flames Wheelchair Basketball Club since its inception in 2010 as the Head Coach. For over 10 years, he has done this completely voluntarily.  As well as coaching the team to championship victory and many finals series, Alan regularly volunteers to run training sessions for the team and structures training plans for individuals to use in their own time.
Along with Club Manager, Sarah Stewart, Alan often funds players who cannot afford to pay their own registration fees – so more athletes with a disability can play sport through the Sydney Uni Flames wheelchair basketball program. In 2019, Alan was also named Club President.
Sarah Stewart
Sarah Stewart founded the Sydney Uni Flames Wheelchair Basketball Club in 2010, whilst a PhD student at the University. Sarah has been the Club Manager and the Team Manager the whole time – from 2010 to the present. As well as being a core part of the playing group until her recent hand injury meant she did not take the court in 2018 and 2019, but instead provided assistant coaching.
Sarah also contributes to fund players who cannot afford to pay their registration fees – so more athletes with a disability can play sport through the Sydney Uni Flames Wheelchair Basketball program.
Sarah has played, coached, and managed the Sydney Uni Flames Wheelchair Basketball Club at Sydney and NSW league events for the club for over 20 years. Off the court, Sarah regularly volunteers her time and expertise to run sessions, create competitions, and consult with state, national and international bodies to develop wheelchair basketball, para-sport, and women's sport.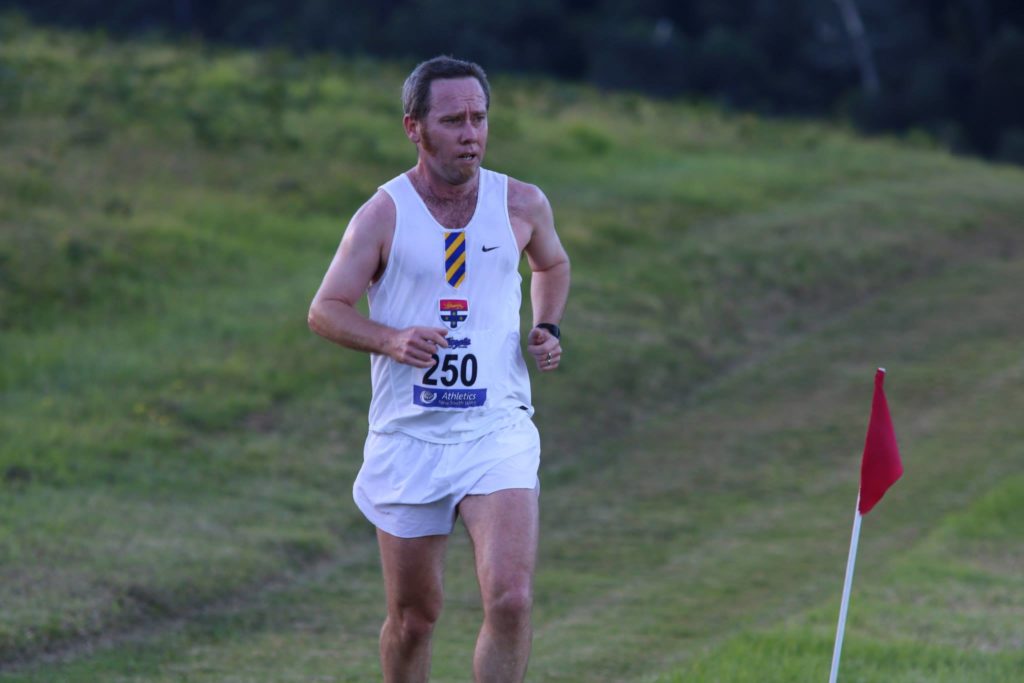 Details of the 2021 Blues Dinner will be released later in the year. Stay up to date via our social media platforms.