Sydney University was represented by 36 athletes and a team manager in the Australian team at the Covid-delayed Tokyo Olympic Games and another six at the Paralympic Games. They returned with eight medals amid many outstanding performances across a host of sporting disciplines. Here is a recap of how some of our Olympians and Paralympians fared in their campaigns.
ARTISTIC SWIMMING
Rayna Buckling was one of six debutants who made the eight-person team to represent Australia. After two days of competition (technical and free), Australia finished 9th overall.
ATHLETICS
The rising star, Nicola McDermott, made her presence felt on the world stage, soaring to new heights to collect the silver medal in the women's high jump. McDermott's silver medal leap of 2.02m was a personal best, surpassing her 2.01m effort at a Diamond League meet in Stockholm a week prior to the Games. It also made her Australia's best female high jumper of all time as no Australian woman had jumped two metres before.She cleared 2.02m at her second attempt and just clipped the bar at 2.04m. Russian Mariya Lasitskene, the three-time world champion, won gold with a jump of 2.04m, while the bronze went to Ukraine's Yaroslava Mahuchikh with 2.00m clearance.
The 24-year-old Bachelor of Science student and Sydney Uni Sport Elite Athlete Program member now has her mind set on the world record of 2.09m and perhaps a gold medal at the Paris Olympic Games in 2024.
Silver also came Sydney University's way at the Paralympic Games when Bachelor of Veterinary Science graduate, Vincent Donnouie, guided Jaryd Clifford to finish second in the T-12 men's marathon on the final day of competition. The T-12 category is for vision-impaired athletes who rely on guides to lead them around the course. Moroccan El Amin Chentouf won the gruelling event in 2:21.43 from the world record holder Clifford, who posted 2:26.09, with Japan's Tadashi Horikoshi collecting bronze in 2:28.01.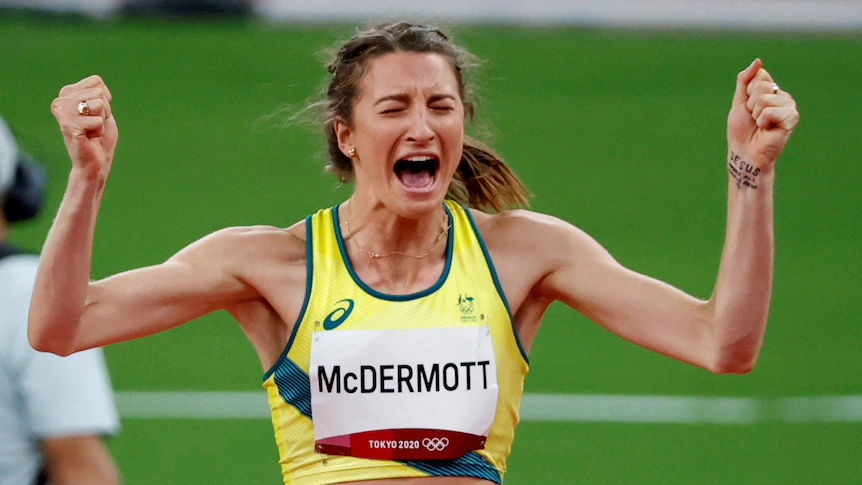 While he missed a spot in the men's 100m sprint final, sprinter Rohan Browning announced his presence when he ran a personal best of 10.01s to win his heat, which included some of the big names in world sprinting including former Olympic and two-time world champion, Yohan Blake.
Running in lane one, Browning made a great start and cruised past a bemused Blake at the halfway mark on his way to becoming the second-fastest Australian over the distance and booked a place in the semi-final.
Unfortunately, the 23-year-old Law student muffed the start in his semi-final and finished fifth in 10.09sec to miss out on a place in the final. "It's tough, I just never got out, and then I had my work cut out for me," Browning told Channel 7. "I feel like I came back well through the end of the race, but I left myself with too much work to do. It's only 100m."
Paralympic legend Angie Ballard, a Bachelor of Science (Honours) graduate, previously competed in the T53 wheelchair sprints at the Sydney 2000, Athens 2004, Beijing 2008, London 2012 and Rio 2016 Games, claiming three silver and two bronze medals on the way.
She was hoping for the elusive gold medal in Tokyo and put herself in position by making it to the T53 100m final. Ballard finished 7th (17.43) overall, with China's collecting gold and silver and Great Britain's, Kinghorn claiming bronze.
Other SUAC athletes in Tokyo were Anneliese Rubie-Renshaw (400m), Catriona Bisset (800m), Jenny Blundell (5000m), Liz Clay (100m hurdles), Mackenzie Little (Javelin), Alexander Beck (400m) and Nicholas Hough (110m hurdles).
BASKETBALL
Sydney University Flames basketballer, Katie-Rae Ebzery was a member of the Opals in Tokyo. After winning one of their three pool matches, the Opals' campaign ended with a 79-55 loss to the US in their quarter-final.
Australian wheelchair basketball representatives, Hannah Dodd and Georgia Munro-Cook finished 9th with the Gliders after defeating Algeria 71-32 in their classification play-off. The Gliders lost their four preliminary rounds to Japan, Germany, Great Britain and Canada to miss out on a quarterfinal match.
Georgia Munro-Cook is a Bachelor of International and Global Studies (Honours) graduate and current Doctor of Philosophy (Arts & Social Sciences) student. The Tokyo Games was Georgia's first Paralympic campaign.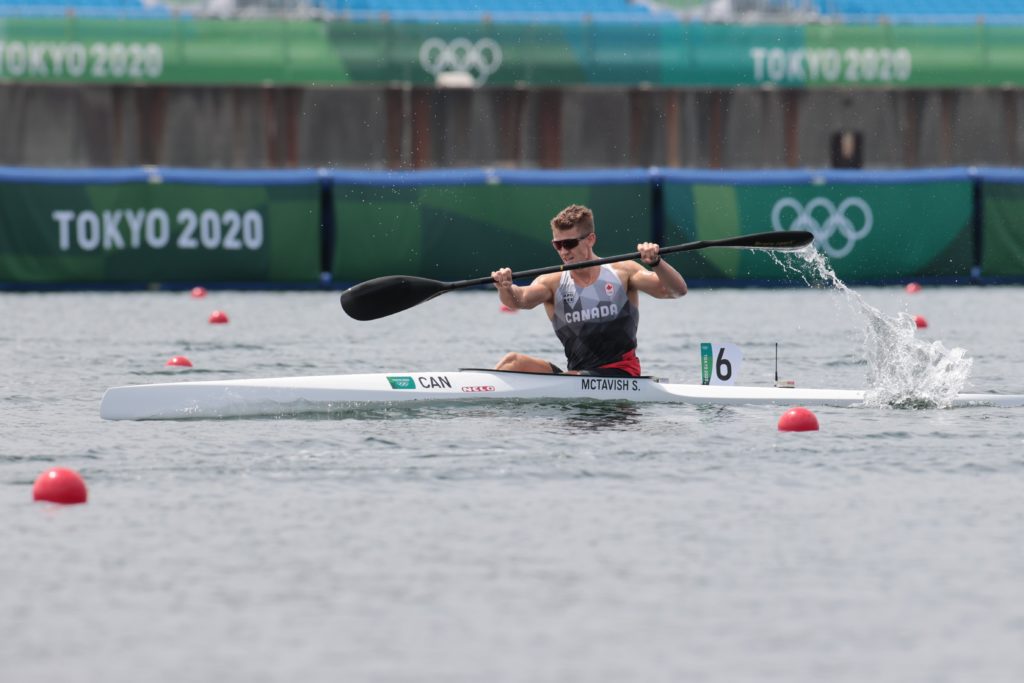 CANOE
Canoeists Simon McTavish (representing Canada) and Murray Stewart (Australia) were on the water at the same time in the K-4 500m sprint. McTavish bowed on with 5th place in the semi-finals, with Stewart earning a berth in the final where he finished 6th. McTavish also competed in the individual MK1 1000m race, where he placed 4th, missing a shot in the semi-final.
GOALBALL
Australian goalball representative, Jennifer (Jenny) Blow is a Bachelor of Education/Arts graduate. She has been a key member of the Australian team for several years, having made her international debut back in 2010.
Tokyo was Jenny's third Paralympic campaign. Competing in Group C at Tokyo, the Aussie Belles lost 11-1 to Israel and 6-nil to China in their opening two preliminary rounds before they broke a 25-year drought in winning a Paralympic match with a 4-3 result against a strong Canadian outfit.
The Belles backed that up with a 4-1 result over reigning world champions Russia to make the quarter-finals, where they lost 10-6 to Turkey. Read more about Jenny on page 14.
HOCKEY
Greta Hayes was a member of the Hockeyroos in Tokyo. After winning all five pool matches, Australia went down 1-nil to India in their quarter-final, ending their run for a medal.
KARATE
Tsuneari Yahiro created his own piece of Olympic history when he became Australia's first karateka representative in the sport's debut appearance at the Games. Yahiro was eliminated in the round-robin stage of the 75kg Kumite division, where he went down in each of his four matches against Kazakhstan, Italy, Azerbaijan and Germany.
MODERN PENTATHLON
Ed Fernon and Marina Carrier were Australia's only representatives in modern pentathlon. Both had to complete a series of events including, fencing, swimming, showjumping and a laser run. Ed finished in 31st place, and Marina finished 27th overall. Joining them as their manager was our very own Dean Gleeson from the Athletics Club.
ROWING
When Australian rowing celebrated its single greatest day in Olympic history with four medals at Tokyo's Sea Forest Waterway on July 28, three of the four crews included Sydney University Boat Club members.
Jack Hargreaves and Alex Purnell teamed with Spencer Turrin, and Alexander Hill won gold in the men's four, edging out Romania, with Italy claiming the bronze. Cameron Girdlestone claimed his second Olympic medal when he teamed with Jack Cleary, Caleb Antill and Luke Letcher to win bronze in the men's quadruple scull behind The Netherlands and Great Britain; while Rowena Meredith and Harriet Hudson teamed with Ria Thompson and Caitlin Cronin to claim bronze in the women's quadruple scull behind China and Poland.
Other SUBC members at Tokyo were Genevieve Horton, Tara Rigney, Campbell Watts, Simon McTavish, Nick Purnell and Jack O'Brien.
SAILING
Sydney University's, Will Ryan and his sailing partner Mat Belcher atoned for their silver medal in the 470 class at the 2016 Rio de Janeiro Olympics with a gold medal at Enoshima Yacht Harbour.
Ryan and Belcher won in an emphatic fashion. The five-time world champions entered the medal race with an almost unbeatable 20-point lead and only needed to avoid any false start penalties to be crowned Olympic champions. They took no risks at the start line before working their way through to post a commanding win, with Sweden collecting the silver medal and Spain finishing with bronze.
"It's unbelievable to be here, to have done this. I remember thinking as a kid that Olympic gold just seemed unreachable, and yet here we are," Ryan, 32, said. His sister Jamie also competed at Tokyo, teaming with Tess Lloyd in the 49er FX class to finish 13th overall.
TRIATHLON
Triathlete, Emma Jeffcoat was one of four debutants on the Australian triathlon team. Her first taste of the Games was in the women's individual race, where she placed 26th before finishing in an improved position in the mixed relay race in which the Aussies finished 9th overall.
WATER POLO
Sydney University Water Polo Club was well represented by six athletes in the men's and women's teams at the Games: Keesja Gofers, Hannah Buckling and Matilda Kearns; Anthony Hrysanthos, George Ford and Goran Tomasevic.
The Sharks (men's side) failed to progress beyond the group phase, although they did defeat Croatia, who were champions at London 2012 and silver medallists at Rio 2016.
The Stingers (women's side) made it to the crucial medal play-off where they suffered a heartbreaking 9-8 loss to China. They showed character with a gutsy win in their 5th place play-off.
There is no question that the Games in Tokyo was like no other. Staged against the backdrop of the COVID-19 pandemic, with nearly empty stands and masked faces, our Sydney University athletes showcased their talents under extraordinarily challenging conditions.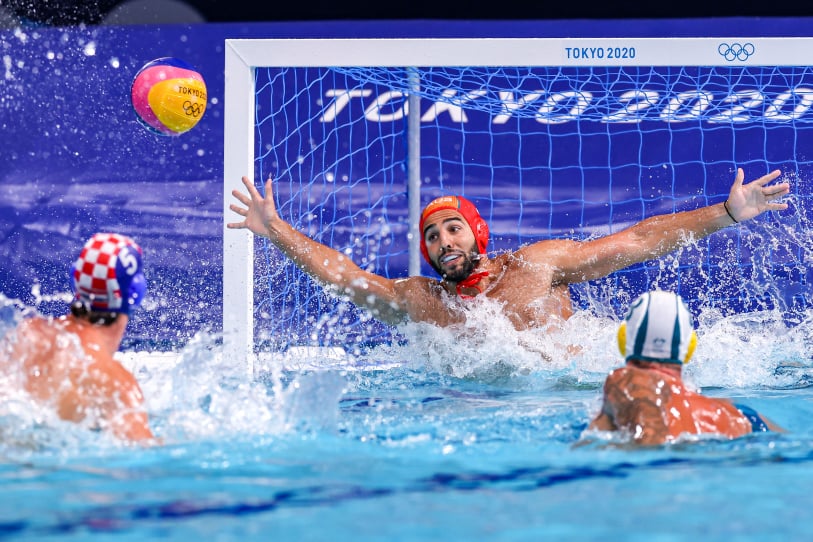 Each day, our athletes demonstrated remarkable skill and self-belief, providing not only hours of entertainment but inspiration and hope to countless living rooms across Australia. A sentiment arguably needed more than ever, with most of the nation amid months of lockdown.
On behalf of the entire Sydney University Sport & Fitness community, we would like to congratulate every athlete for their incredible efforts at the Games. Podium finish or not, you represented
Australia on the biggest sporting stage. An honour that doesn't become a reality for every aspiring athlete but an achievement that will always be yours.