Sydney Uni Soccer Football Club will be fielding 14 players in the 2021-22 Australian A-League, which kicks off on December 3.
The new A-League competition, formerly known as the W-League, is the top women's soccer league in Australia. The A-League regular season runs from December to March and consists of 12 games per team, with the highest ranked team winning the title of the 'Premiers'. The top four teams in the regular season then advance to a single-game knockout semi-final series, with the 'Champions' determined by the victor of the Grand Final.
Wellington Phoenix were announced as the expansion club for the 2021-22 season. When Central Coast Mariners and Western United join the league in the 2022-23 season, the competition will grow to 12 teams.
The 14 Sydney University Soccer Football Club members scattered through the A-League include Emma Ilijoski, Holly Caspers and Laura Hughes at Canberra United; Bianca Galic, Clare Hunt and Sarah Morgan at Western Sydney Wanderers; Courtney Newbon and Demi Koulikazakis at Perth Glory; Hannah Jones and Annabel Martin at Wellington Phoenix; Rachel Lowe at Sydney FC; Georgia Boric and Taren King at Newcastle Jets; and Kaitlyn Torpey at Melbourne City. They include a good number of Sydney University 'Elite Athlete Program' Scholarship holders, some former Junior Matildas, and a Matilda.
Emma Ilijoski, who has enrolled in a Bachelor Arts and Advanced Studies degree at Sydney University, arrives with a solid football background. The 18-year-old defender played 10 matches in the Westfield W-League in 2019-20 season and represented Australia at the 2019 Under 16 AFC Women's Championships. She has signed for a second season with Canberra United after taking part in a Matildas Talent Identification Camp late last year. Ilijoski spent the off-season playing for Sydney Uni in NSW WNPL, where she played 10 games before the competition was suspended due to Covid.
Holly Caspers, has worked her way through the WNPL and overcome an ACL injury. A winger/forward who can score goals, is pleased to have earned her first W-League contract. Although only 21, Caspers has been competing at a senior level from a young age. "I think before I did my ACL, I did have W-League on my mind, it was a goal of mine," she said. "At Sydney Uni, being surrounded by so many W-League players is a great environment to push myself, and grow as a player. It probably has made W-League seem a little bit more achievable. I was playing with W-League players and I was getting to know how they played and how they trained."
Canberra United's other SUSFC signing, Laura Hughes, is a product of the Canberra United Academy program. The 18-year-old midfielder is returning for her third season with Canberra United after winning the club's UC Rising Star award last year. She had a stint with Thróttur Reykjavík FC in Iceland during the W-League off-season and is a step closer to realising her dream of representing Australia having been selected for a Matildas Talent Identification Camp in May.
Bianca Galic is one of three Sydney University players to sign with Western Sydney Wanderers. A Bachelor of Physiotherapy student, she has moved to WSW after her debut season last year with Canberra United. She has a long association with SUSFC and earned representative honours touring the United Kingdom and Ireland in 2017 as part of the Australian Schoolgirls squad. "The culture at Sydney University is super positive. I've obviously had lots of different coaches over the years who have brought different traits out in me. It provided me the self-realisation that there was more to come, as you always have more potential than you think," she said.
Teammate Clare Hunt, 22, is studying for a Bachelor of Science degree majoring in physiotherapy. A Young Matilda representative, the former Canberra United player is looking forward to her first season at Wanderers. "I was drawn to the Wanderers knowing of the professionalism of the club and the dedication of coaching staff to offer strong support and resources," she said. "Being at the Wanderers this season will give me an opportunity to pursue work and study, while immersing myself in a positive and intense training environment."
Midfielder Sarah Morgan, who is studying for a Mental Health Certificate 3, has come to the Wanderers from a season with Perth Glory in the W-League where she made 11 appearances in a Covid-shortened tournament. She has represented Australia at AFC Under 16 and Under 19 level.
Perth Glory bound goalkeeper Courtney Newbon has gone west after two seasons with the Wanderers in Sydney. The 20-year-old is generally regarded as one of the best young 'keepers in the country, she has set herself a new challenge with a new club. "I want to work hard for the club and hopefully help them build another Premiership-winning team, she told The Women's Game. "I can't wait to get started."
SUSFC teammate Demi Koulizakis, a versatile forward and product of Endeavour High School, spent last season with Canberra United after a stint with the Wanderers. She also has a strong overseas CV and represented Texas Tech University in the US for four years.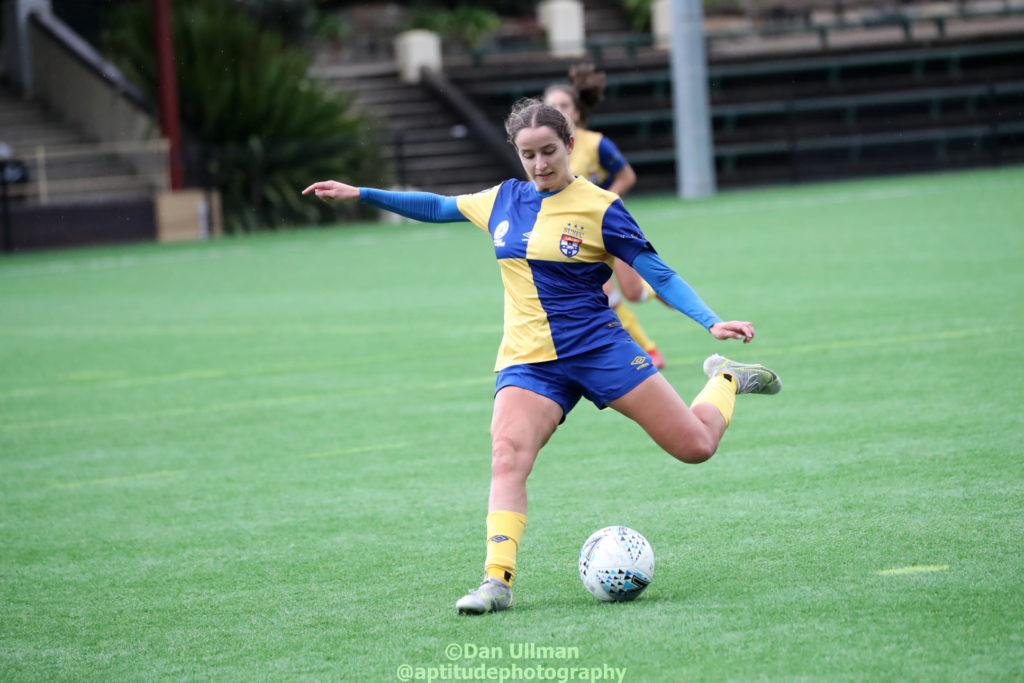 Hannah Jones, a 19-year-old Bachelor Chemical and Biomolecular Engineering student, has been signed by Wellington Phoenix for the 2021-22 season. She has been involved with the Newcastle Jets development side since the age of 14 before joining SUSFC for the 2021 WNPL season. Jones also gained national attention in 2019, when she participated in the AFC Under 16 Women's Championship held in Thailand and is currently part of the Young Matildas.
Jones is joined at Phoenix by Annabel Martin, a 23-year-old defender from SUSFC who has 40 A-League games under her belt from stints at Newcastle Jets and Melbourne Victory over the past five seasons. Phoenix Women's head coach Gemma Lewis told NZ Sports Centred Martin brought a measure of toughness and experience to an otherwise young squad. "Every team needs a player like Annabel on and off the pitch; someone who's been in the trenches and is an experienced player in the A-League competition," Lewis said. "We expect Annabel to not only contribute on the field for the Phoenix this season, but to be someone who can help show our younger players what it takes to succeed in the professional space."
Sydney FC signing Rachel Lowe brings a wealth of experience to the club she represented so well last season. A midfielder or forward, Lowe made her debut for the Matildas against China in 2018. She had a stint with the UCLA Bruins in the US in 2019 before lining up with Sydney University. A product of Pymble Ladies College, Lowe is also a talented cricketer and played at state and national levels in schoolgirl XIs.
The Newcastle Jets have made an astute signing in young goalkeeper Georgia Boric. The 23-year-old Master of Science student has represented Australia as part of the Junior Matildas and also spent time as part of Canberra United, but will be making her senior debut with her new club. "The opportunity to compete for a position in the A-League Women's competition is really exciting to me," Boric said. "I'm excited to step back into the professional scene and push myself outside my comfort zone. I hope to make my debut in the league, and to add to the team environment and culture, driving my teammates to work as a unit and reach our goals."
The Jets have also resigned defender Taren King, a Bachelor of Primary Education student. She returns to the club after featuring in all 12 matches last season in her first with the Jets after two seasons with Canberra United. "I'm excited to continue the journey as a group and see what we can achieve this year," King said. "I've returned to the club this season because I feel as though we showed some really positive glimpses at times but never really got into our full stride. I'm hoping to get a positive season of football under my belt again, and make some improvements in my personal game."
Melbourne City will be getting plenty of experience in signing experienced full back/winger Kaitlyn Torpey. A former Young Matilda, Torpey made 43 appearances for Brisbane Roar since making her W-League debut as a 16-year-old in 2016. "City's reputation and history is amazing and I'm so excited to get over to Melbourne and be a part of it," Torpey said. "It's a big change but I'm really looking forward to getting to work and I think it will be a lot of fun."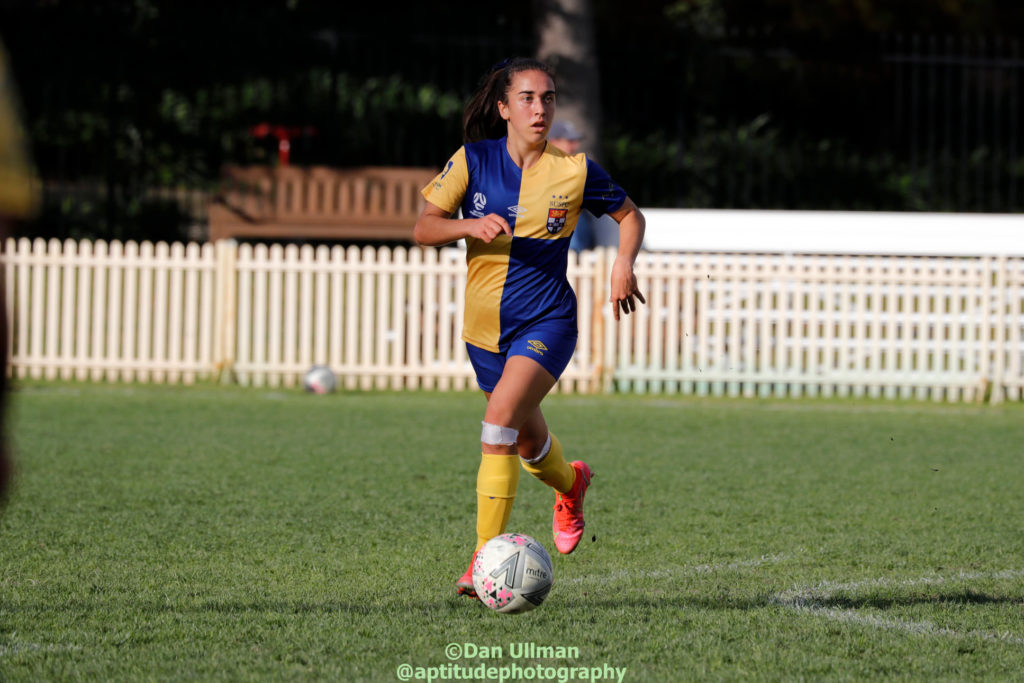 The 14 Sydney University players in the new A-League format will be part of 32 doubleheaders among 70 regular-season games.
The season kicks off on December 3 with the debut of Wellington Phoenix' women's team, who take on Western Sydney Wanderers FC at WIN Stadium. Reigning champions, Melbourne Victory, will launch their campaign for back-to-back championships on 4 December when they take on Adelaide United at AAMI Park.